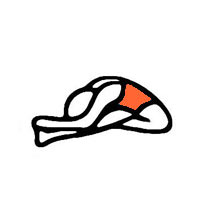 HEAD TO KNEE POSE WITH STRETCHING POSE
BENEFITS
Increases flexibility of the shoulder muscles, hamstrings, hip joints and the lumbar spine.
Increases circulation to the kidneys, liver, spleen, pancreas, lymphatic system, thyroid, thymus and intestines.
Works on conditions of chronic obesity and eating disorders by balancing the metabolic rate and balancing blood sugar levels.
Excellent posture for cancer prevention, bacterial and viral infections.